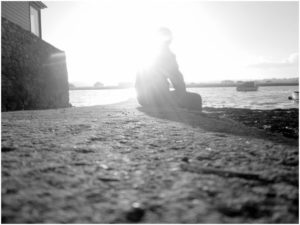 'I do not know whether I was then a man dreaming I was a butterfly, or whether I am now a butterfly, dreaming I am a man.'  ~ Chuang Tzu
Selection of haikus
1
Leaves fall from above
Fleeing grey skies approaching
To become the frost.
2
Sparse clouds amid blue
A breeze whistling through colours
Rain on gentle bloom.
3
Stillness of the heat
A bird rests in quietude
Basking in the sun.
4
A leafless tree stands
From the heavy morning rain
By the flood water.
5
The sun through the trees
Breaths mellow light of midday
Towards the river.
6
Shadows of the trees
Cool the earth to make serene
Noon under the sun.
7
Fierce winter hailstorm
In which the seagull hovers
Blows over the hill.
8
Clouds lined with silver
Through raindrops on the window
See in the morning.
9
Thunder and lightning
Crash and roll into morning
Upon sleepless night.
10
Sunlight on the reeds
Reflecting off the river
Through the calm forest.
11
Arc of aurora
Glimmers through the woodland dawn
To the water's edge.
© Percival Alexander